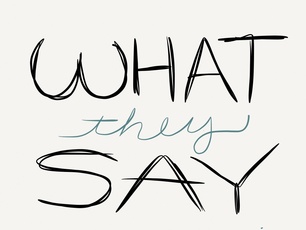 ---
"Crimson Quill is exceptional. After having issues with another editor, theirs was a welcome oasis of professionalism, talent and blunt honesty that all editors should possess. Highest marks. These are the editors I was looking for." - M J Sewall
---
"I confess I am not a strong writer. That is why I always appreciate someone else reading through my documents to double check my work. I have used this editing service for many different projects including: my resume, my personal statement for college applications, and my Masters thesis which was recently submitted to a well known scientific journal. The feedback is more than just fixing my spelling and grammar mistakes, but also making sure my points are clear and fluid. I would be so lost without their guidance and I look forward to continue using them throughout my career! Thank you guys!!" - Kristie C.
---
"Mindy did a thorough and professional job editing my mainstream novel. She found everything from my little "not visible to the author" typos to some big story problems. Her advice was intelligent and valuable. I will hire her again when I finally finish my current project knowing that she will give it that final polish." - Christine A.

---
"Hiring Mindy to help edit my eBook was one of the best decisions I made. Not only did Mindy edit all spelling and
grammatical mistakes, she also gave proactive feedback throughout the book on which parts she liked and which parts perhaps needed reviewing/amending. It was such a huge help having another set of eyes look over the document for me and to receive helpful advice. Mindy was also excellent to work with. She kept me updated throughout the whole process, as well and a detailed hand over and options for me to ask questions. I'd highly recommend working with Mindy, it has been a pleasant and very easy process." - Amy L.
---
"I'm a writer of the Sciences, so I often find it helpful to have someone else check my work, to make sure that my ideas flow together when I am writing anything. Hiring Natalie to look at my Academic writing proved to be a very beneficial decision. She was able to clearly and concisely edit my work for grammatical and structural error, and I'm planning on hiring her for my next big assignment." - Katie S.
---
"Awhile ago, I was trying to change my job field, and I was so sick of looking at my Resume and Cover Letters. When I became frustrated, I decided to seek outside help, and that's when I decided to hire Natalie to edit my job search items. She helped me with formatting, found some typos, and generally made my cover letters flow perfectly. My resume has never looked better, and while I have found a job I love, I plan to hire Natalie for some company-wide work documents that need to be edited in the near future." - Sherry L.
---
"The Crimson Quill did a great job editing my vendor contract. It hadn't been updated in about 20 years, and they helped make it something that flowed into the 21st century. The Vendors come back to us now with fewer questions, due to the clarity these editors provided on my document." - Robert L.